A report into council involvement in Bobby Storey's cremation has found "no evidence" of a republican "takeover" of Roselawn Crematorium on the day of his funeral, Sinn Féin has said.
Ciaran Beattie, the party's group leader on Belfast City Council, added no evidence was found of political pressure being put on officials.
He was among council party leaders who were briefed on the independent report into the council's actions on the day.
The report will be published later.
Its contents have also been shared with families affected by the decision not to grant them the same access to Roselawn Crematorium as Mr Storey's relatives on the day of the funeral – 30 June 2020.
The full report is about 100 pages long and covers a range of different issues.
The investigation looked into why Mr Storey's relatives were treated differently to eight other families at Roselawn Cemetery on the day of his funeral.
Carried out by Peter Coll QC, the report was due to be completed by the end of October last year.
Families to receive report
Belfast City Council said Mr Coll's report would be made publicly available after it had been shown to council party group leaders.
"[The] council is contacting the families affected to advise that the independent investigation is now complete and a copy of the report is being made available to them before the report is made publicly available," it said on Wednesday night.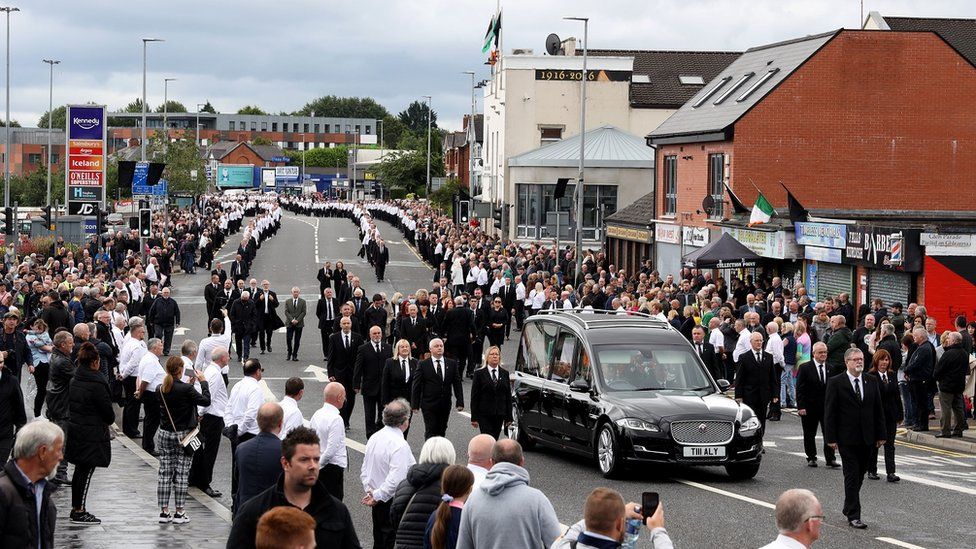 Mr Storey died on 21 June last year.
There has been long-running controversy about the events on the day of his funeral.
Thousands of people gathered in west Belfast to line the route from his home to the service at St Agnes' Church on Andersonstown Road.
In December, the Police Service of Northern Ireland said an investigation into potential breaches of the rules has been completed and a file has been submitted to the Public Prosecution Service.
Who was Bobby Storey?
The north Belfast man was considered the head of intelligence of the IRA for a period from the mid-1990s and was named as such under parliamentary privilege.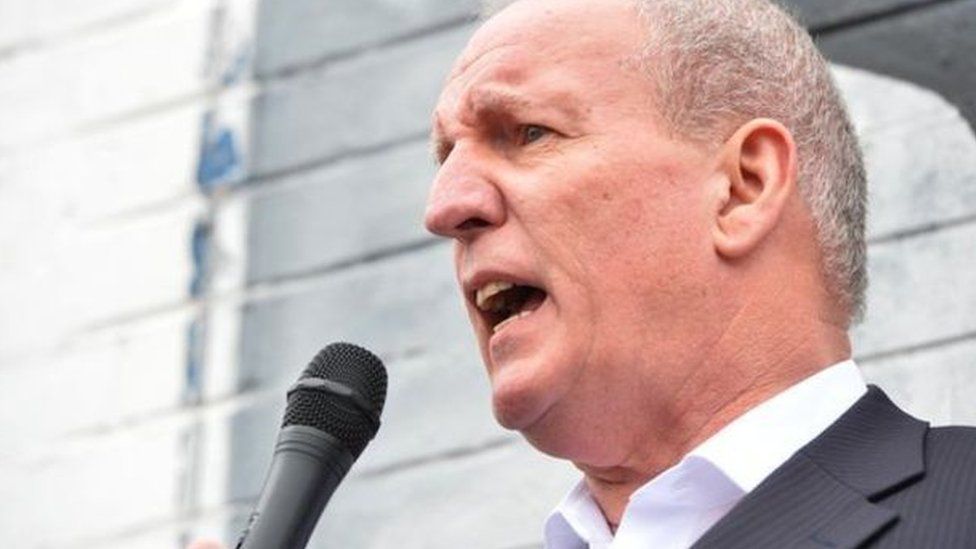 More recently he was northern chairman of Sinn Féin.
He spent more than 20 years in jail, beginning with internment without trial when he was 17, a year after he joined the IRA in 1972.
In 1981, he was sentenced to 18 years in prison for possession of a rifle after an attack on the Army.
He was a close friend and lifelong ally of former Sinn Féin president Gerry Adams.
When he was released from jail in 1994, Mr Storey was seen as a key individual in selling the peace process to republican hardliners.