A "disgusting" fatberg with the same weight as a small bungalow has been cleared from an east London sewer.
Thames Water engineers said it took two weeks and "brute force" to unclog the foul-smelling mass of fat, grease and "unflushable" items from a sewage path in Canary Wharf.
The fatberg had got stuck under Yabsley Street and could have spilled sewage into homes, engineers added.
Canary Wharf residents have been urged to be "careful what they flush".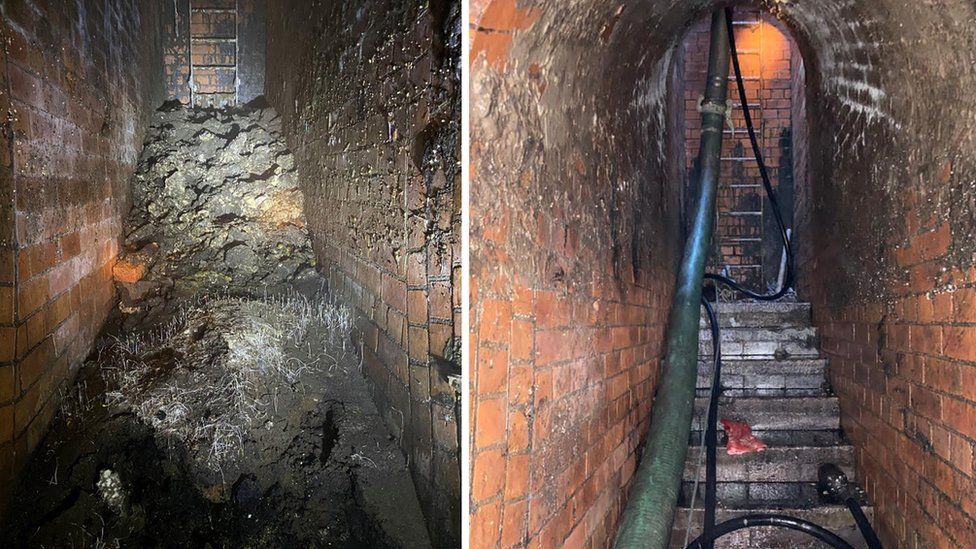 Thames Water engineers and MTS Cleansing Services used high-powered water jets and hand tools to chip away at the blockage.
Chris Henderson, from MTS Cleansing Services, said teams worked "tirelessly" and "achieved great results in difficult conditions".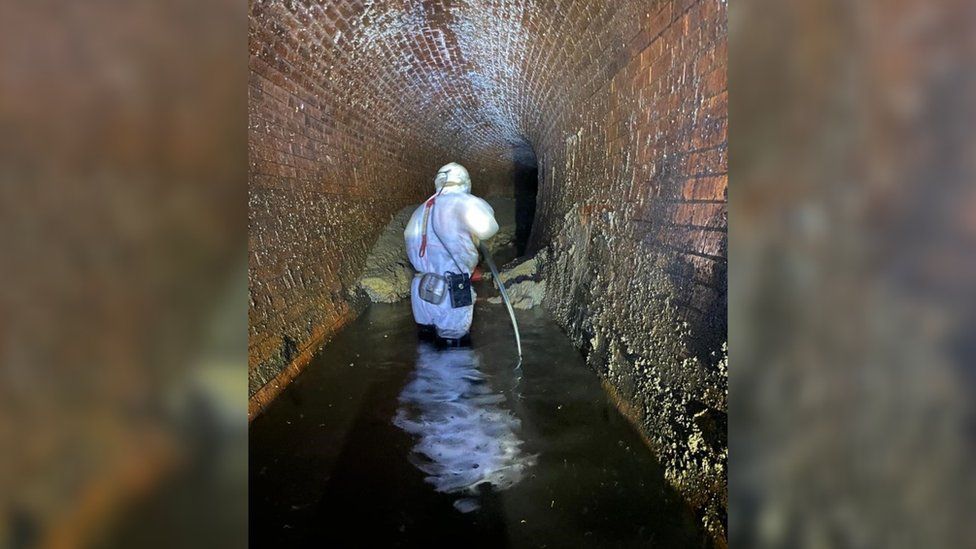 Head of waste networks at Thames Water, Matt Rimmer, described the fatberg as "huge and disgusting".
Thames Water said it spends £18 million each year clearing 75,000 blockages from sewers in London and the Thames Valley.
The BBC is not responsible for the content of external sites.