Here are five things you need to know about the coronavirus pandemic this Wednesday morning. We'll have another update for you this evening.
1. UK pledges extra cash to target new Covid variants
An extra £29.3m has been promised by the UK government to pump into fast-tracking vaccines that fight new Covid variants. While existing vaccines still protect against variants such as those found in Kent and South Africa, experts say it is vital to stay a step ahead of the mutating virus. The funding, on top of the £19.7m already promised, will boost testing facilities at the Porton Down research laboratory, cover vaccine manufacture and, according to the government, means scientists can accelerate the pace and scale of their work.

2. MPs want law to protect care home visiting rights
The rights of care home residents to have visits from loved ones must be "underpinned" by law, according to a new report by cross-party MPs. The Joint Committee on Human Rights said it was "unacceptable" that some care home providers had argued it was not safe to follow government guidance. Since April, care home residents in England have been allowed two regular visitors indoors as lockdown has eased. But the report said providers have not felt bound by the guidance.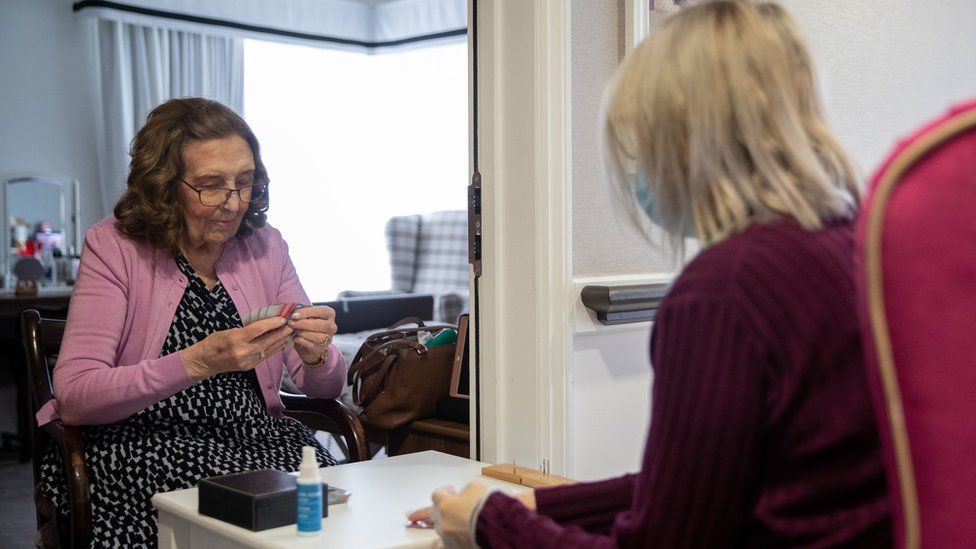 3. India is a Covid disaster – it didn't have to be
On Monday, a senior official from India's federal government told journalists that there was no shortage of oxygen in Delhi or anywhere else in the country. As he spoke, several small hospitals – only a few miles from where he stood in the capital – were sending out desperate messages about them running out of oxygen, putting patients' lives at risk. Experts say the shortage of oxygen is just one of the problems and they tell the BBC that delays in decision-making worsened the crisis of India's second wave.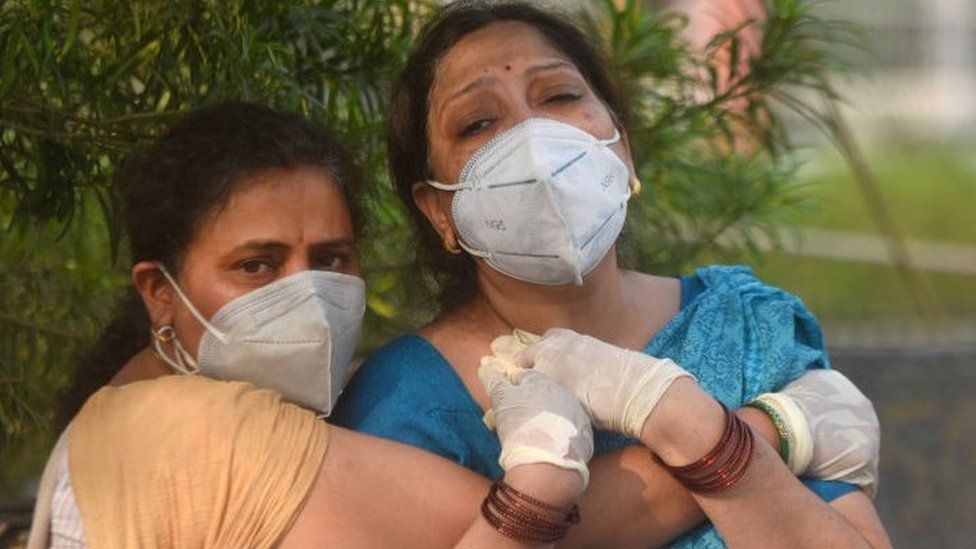 4. The scientists working overtime to combat lockdown disruption
It's pretty normal for lab scientists to work long, unsociable hours to run experiments. But some young cancer researchers, including Dr Alba Rodriguez-Meira, have told Radio 1 Newsbeat that they're working longer, harder days, with no extra pay, because of coronavirus. Read their stories here.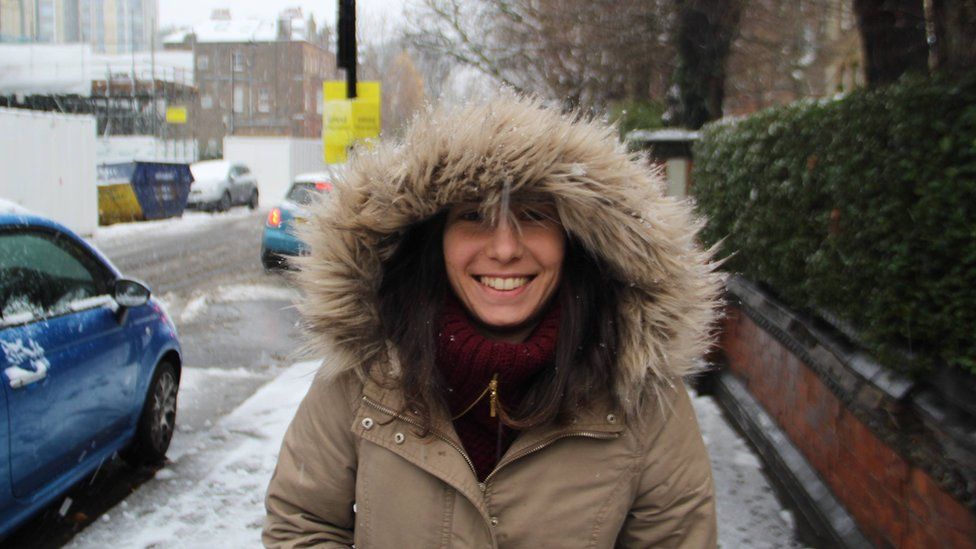 5. Biden targets children in vaccination expansion
President Joe Biden has laid out plans to vaccinate 70% of US adults by 4 July – and roll out jabs for 12 to 15-year-olds as soon as possible. His new goal includes having 160 million adults fully vaccinated by Independence Day, adding his administration was working to win over "doubters" about the shots.

And there's more…
With more than 34.6 million people in the UK having had a first dose of a Covid vaccine and nearly 30% of all adults having been given the second, you might be wondering when you'll be invited to book an appointment for yours. Find out here.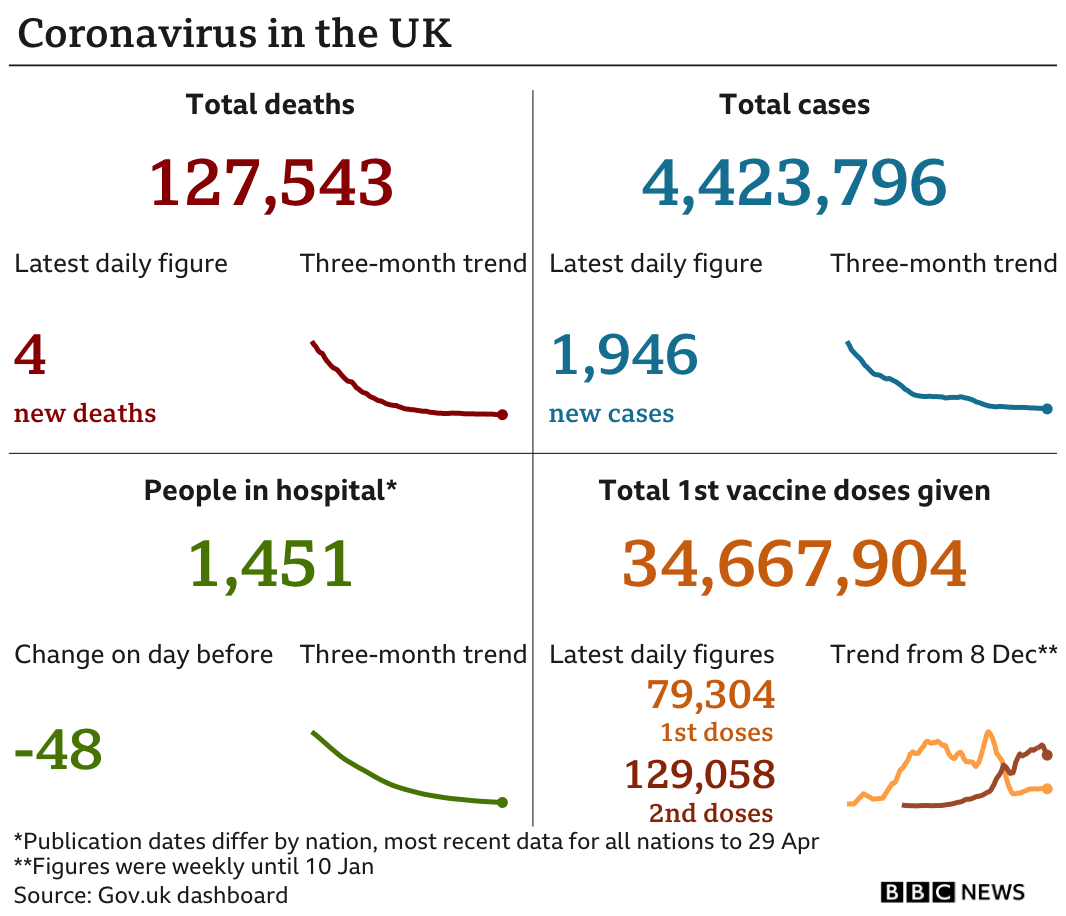 What questions do you have about coronavirus?
In some cases, your question will be published, displaying your name, age and location as you provide it, unless you state otherwise. Your contact details will never be published. Please ensure you have read our terms & conditions and privacy policy.
Use this form to ask your question:
If you are reading this page and can't see the form you will need to visit the mobile version of the BBC website to submit your question or send them via email to YourQuestions@bbc.co.uk. Please include your name, age and location with any question you send in.