Health Minister Robin Swann is due to update the executive later on the mounting pressures on NI hospitals.
On Monday, First Minister Arlene Foster said there were few options left to curb the current crisis, apart from a possible new curfew.
Mrs Foster and Deputy First Minister Michelle O'Neill said while Northern Ireland was past the peak of new cases, the lag between people becoming infected and needing hospital treatment meant inpatient numbers were yet to hit their peak.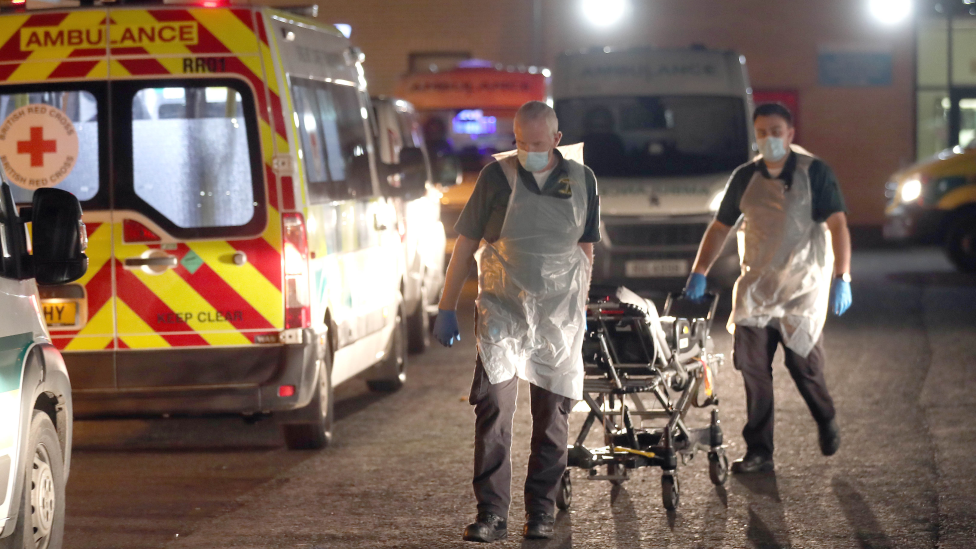 Speaking on Monday, Mrs Foster said that the latest modelling showed NI's R-number was sitting at about 1.1-1.2.
That is a drop from an estimated 1.8 earlier in January.
Mrs Foster said things were "moving in the right direction" with a reduction in the number of positive cases, but warned everyone needed to "ready themselves" for strain on the health service in the next few weeks.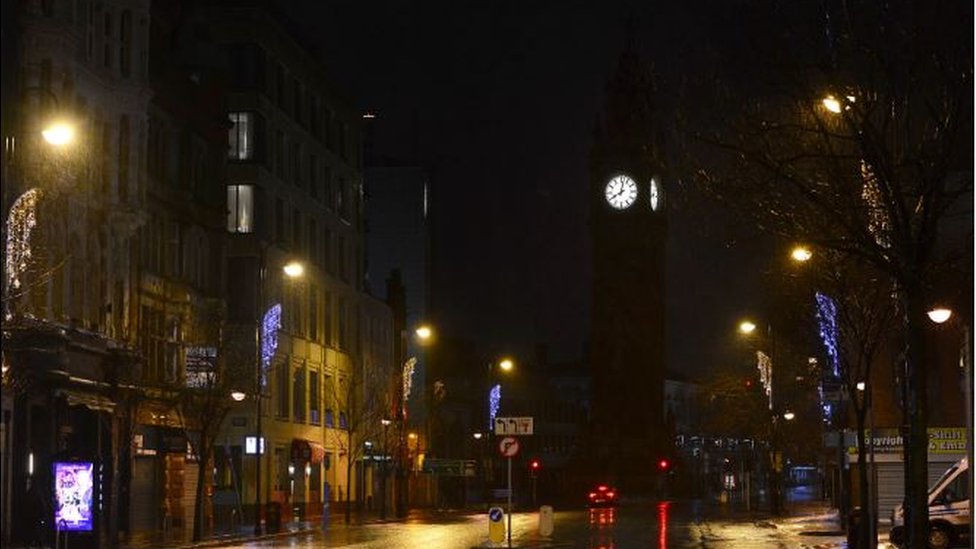 The chief scientific advisor said that while compliance with the stay-at-home message was better than it was at the start of December, it is not as good as it was in the first lockdown in March.
At Tuesday's executive meeting, ministers are also expected to crack down on large retailers who are keeping open the non-essential side of their businesses.
Amid pressures on the health service, health trusts have said more cancer operations could be cancelled. The Belfast Health Trust has already cancelled urgent cancer surgeries.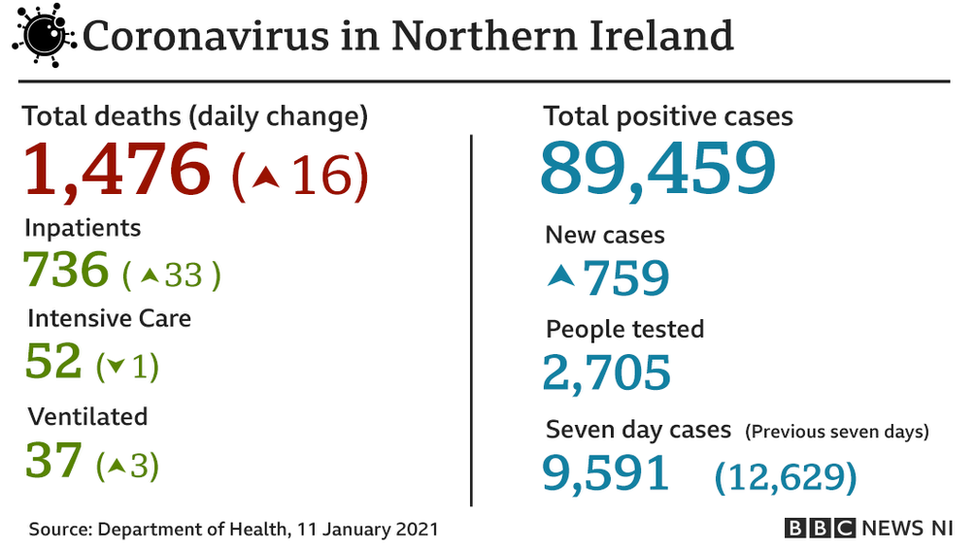 On Monday, a further 16 Covid-related deaths were announced by the Department of Health in Northern Ireland. A total of 759 new cases of the virus were also reported.
On Sunday, some of the trusts were close to declaring a major incident.
This was only averted by the numbers of off-duty staff who responded to a call to work to ease the pressure.
Chief Medical Officer Dr Michael McBride said it was estimated that on average about "one in 60" people currently have Covid-19 in Northern Ireland.
He said the rising number of cases is a "payback" for the relaxation of restrictions in December.