Northern Ireland's health minister has played down the prospect of lockdown restrictions being eased in time for Easter.
A review of the current measures will take place on 18 March.
Robin Swann reiterated that the pathway-to-recovery roadmap on easing restrictions, due to be published on 1 March, will be linked to data as opposed to specific dates.
Speaking on the BBC's Good Morning Ulster programme, he said: "One of the approaches the executive made in the first wave was to follow the data, not the dates and that approach has been replicated in other jurisdictions.
"So the roadmap will set a trajectory that won't be tied to dates and will be very clear about following the science."
The current restrictions were imposed in Northern Ireland on 26 December to manage the spread of Covid-19
'Balancing hope and caution'
Mr Swann said the health service is currently supporting more Covid-19 inpatients now than at the peak of the first wave.
"So there would be no point in saying that where we will be in a number of weeks time will be far better than where we were at the same period of the first wave," he said.
However, the vaccine does provide more cause for hope of recovery in this wave, the health minister added.
Carers aged 50 and over can now book the Covid-19 vaccine at a regional vaccination centre after the scheme was again extended.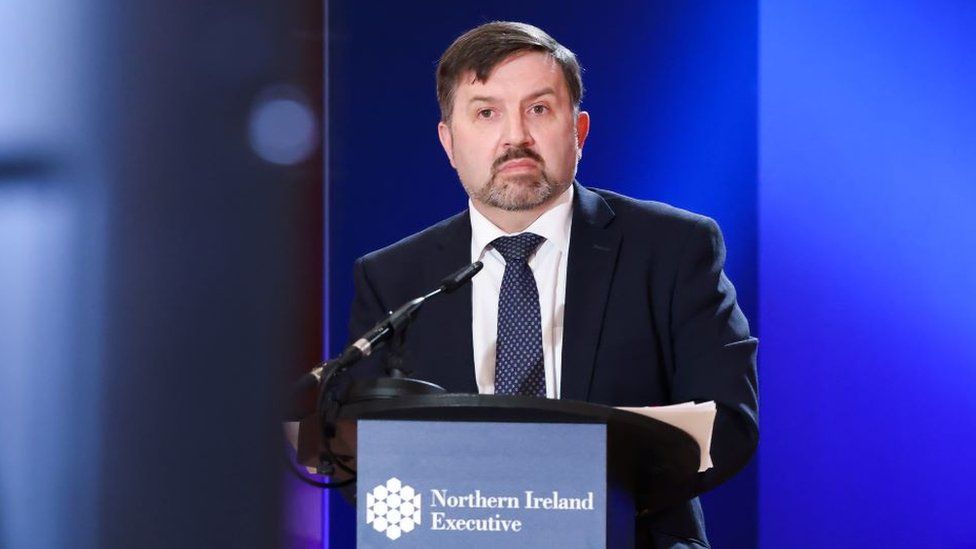 Speaking on Friday morning, he said: "That will be the difference this time around that we didn't have last time – that extra support that the vaccine is actually bringing.
"But we're balancing hope with caution. Anything we're doing now will be reviewed on 18 March.
"The figures are moving in the right direction, but they started from a very high point this time around."
'Starting to make progress'
Mr Swann said the vaccine programme is beginning to make a difference.
"It's really starting to make progress in the over 75s, but it takes time for that vaccine to have the positive impact it needs to have."
Health officials have said they want to avoid a possible rise in cases around St Patrick's Day on 17 March.
Mr Swann said there was "a realisation across the executive table that if we take [easing lockdown] on a measured basis, we won't end up going back… into full lockdown in a few months time".
They will then resume remote learning on 22 March to enable the return of years 12 to 14, until the start of the Easter holidays.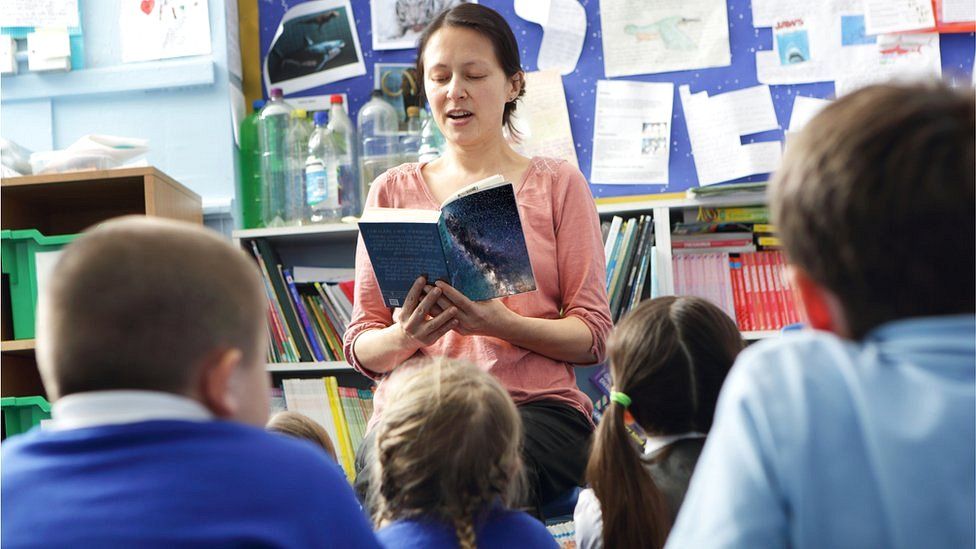 Mr Swann said: "From a health point of view, it's about seeing a cohort to return for a few weeks and allowing us to asses what impact that has had on transmission and the R number."
He added that the decision over which year group returned was "not something [the Department of Health] would get involved in".
Stormont ministers have also agreed slight changes to click-and-collect services for some retailers.
Those services will resume from 8 March for baby equipment shops, clothing shops, footwear shops and electrical goods shops.
From that date, the number of people allowed to meet outdoors in a public space will increase to 10 people from two households.