The number of deaths involving Covid-19 has fallen for the fourth week in a row in Wales.
This was 98 fewer deaths than registered in the previous week.
Deaths overall were also higher than average in Wales for the 14th successive week but at a lower proportion than anywhere in England.
The most deaths within health board areas were in north Wales for the fourth week running.
There were 59 deaths across Betsi Cadwaladr health board, with 41 in hospital and 14 in care homes.
Broken down, there were 15 hospital deaths in Flintshire and 10 in hospital involving Conwy residents, with seven in Wrexham.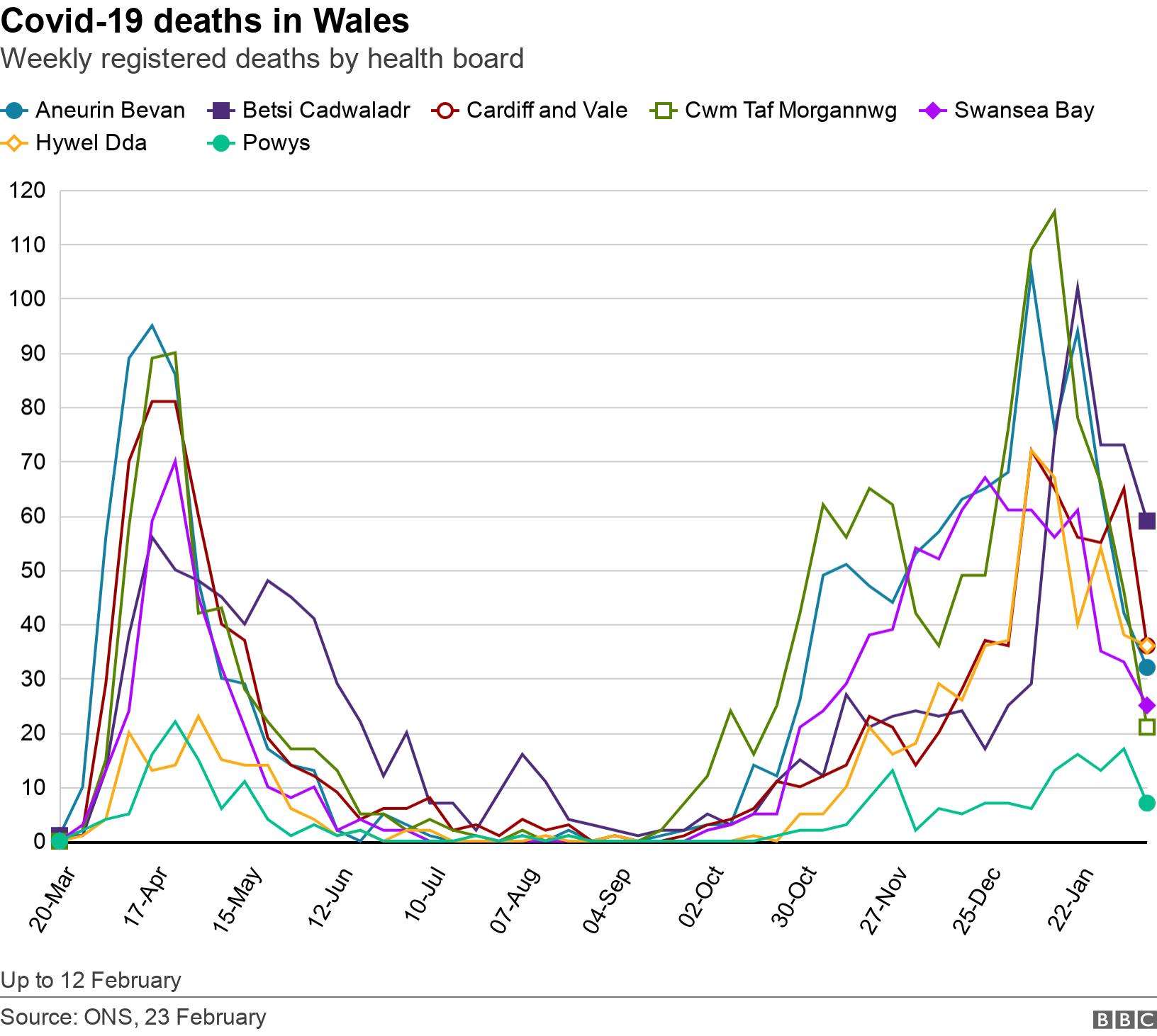 In other parts of Wales, there were 36 deaths in both Hywel Dda – in west Wales – and Cardiff and Vale health boards.
This included 20 deaths in hospital of Carmarthenshire patients, 18 from Cardiff and 12 from the Vale of Glamorgan.
There were also 13 deaths of patients from Caerphilly among 32 deaths in the Aneurin Bevan health board area, which covers south-east Wales.
The biggest weekly fall in deaths was in the Swansea Bay area.

What about deaths overall and excess deaths?
The figures show that for the period between the start of the pandemic last March and 12 February this year, there were 36,534 deaths from all causes in Wales.
Of these, 7,228 deaths (19.8%) mentioned Covid on the death certificate. This was 6,067 deaths above the five-year average.
Looking at deaths compared to what we might normally expect to see, from previous years – so-called "excess" deaths is seen as a reliable measure.
For the week, there were 760 deaths in total – 4.3% above average; in London, for example, excess deaths were more than 42% above average.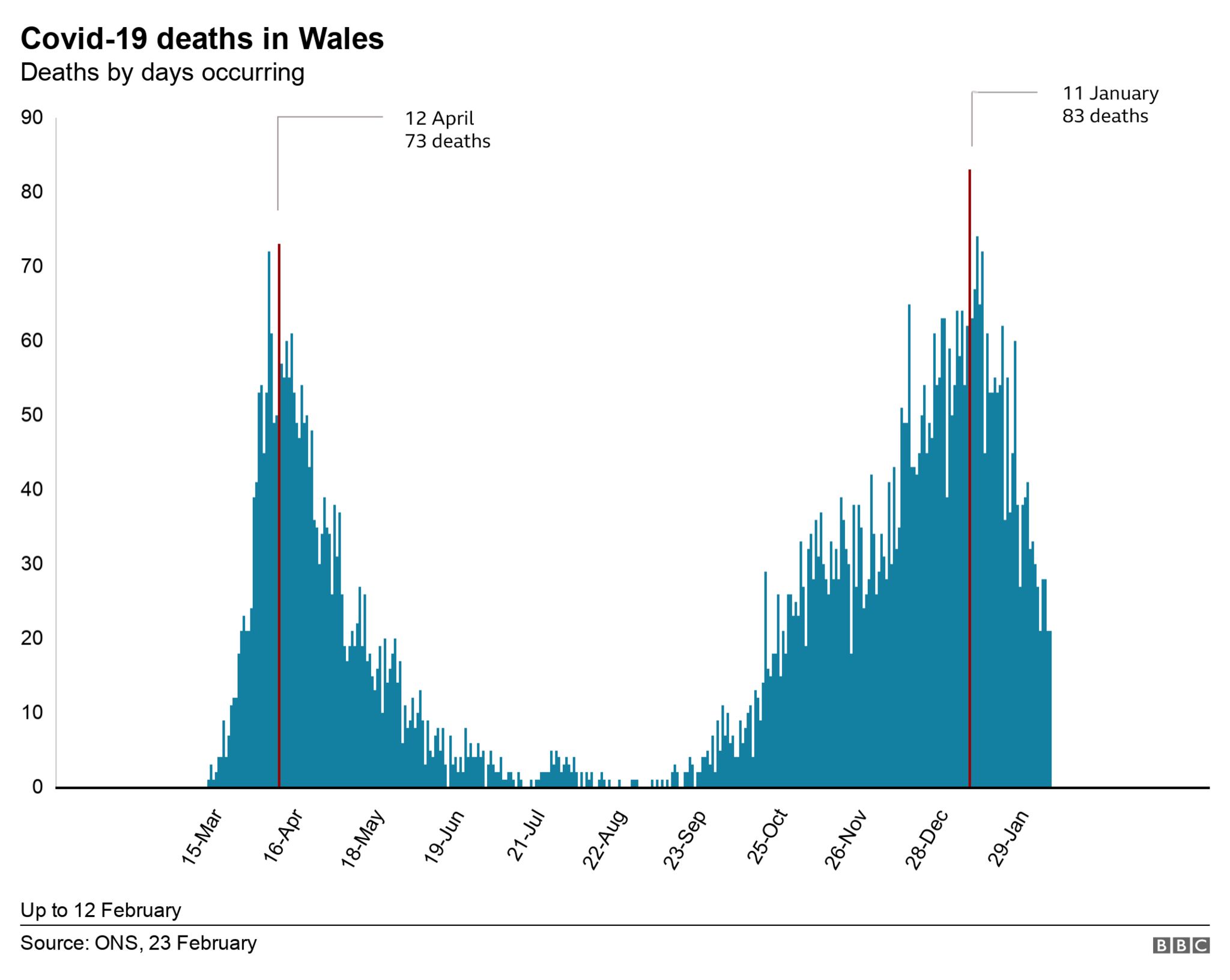 How many deaths have there been across the two waves in the pandemic?
The total number of deaths involving Covid up to 12 February, when registrations in the following days are counted, stands now at 7,296.
These are deaths where Covid either suspected or confirmed by doctors, as a contributory factor, although it is estimated that the virus is the underlying cause in around 90% of these deaths.
Unlike the daily snapshot given by Public Health Wales, these also include all deaths which occur in settings including all care homes, hospices and people's homes.
According to the ONS figures, we can now see deaths finally falling, with the peak of the second wave happening on 11 January, when there were 83 deaths.
This was higher than the peak of the pandemic's first wave, when 73 deaths occurred on 12 April.
December and January brought 3,049 deaths involving Covid-19 in Wales; this is 44% higher than during April and May, the worst two months of the first wave.
The BBC is not responsible for the content of external sites.