A delay in dental students graduating could mean universities being unable to take on new students this year, the British Dental Association has warned.
It follows the announcement that students studying dentistry in Scotland will have to repeat a year after their training was disrupted by Covid.
The students have not been able to gain sufficient clinical experience during the pandemic.
The Scottish government is providing extra bursaries for most students.
The payments will be the equivalent of a student loan award which could be up to £6,750.
Graduation for dental students at Dundee and Glasgow universities will be deferred until summer 2022 with all current year groups repeating the academic year.
The same will happen at Aberdeen but final year students will only be deferred until Christmas.
The British Dental Association Scotland said it could lead to students facing far more competition for training places.
"Delays could leave some universities unable to take on new freshers in 2021, and a much larger group of graduates facing fierce competition for training places," it said. "Without action, this will translate into major problems for the NHS workforce, that could be felt for years to come.
"Covid is set to widen already unacceptable oral health inequalities. The Scottish government has a responsibility to ensure the next generation of dentists get the support they need."
Scotland's dental schools previously said students had not been able to gain sufficient clinical experience of aerosol generating procedures (AGPs) which can result in droplets being thrown into the air, creating the potential for Covid-19 to spread.
AGPs, involving the use of high-speed instruments, represent the majority of dental treatments.

Final year dental student 'wouldn't have felt safe' beginning work this year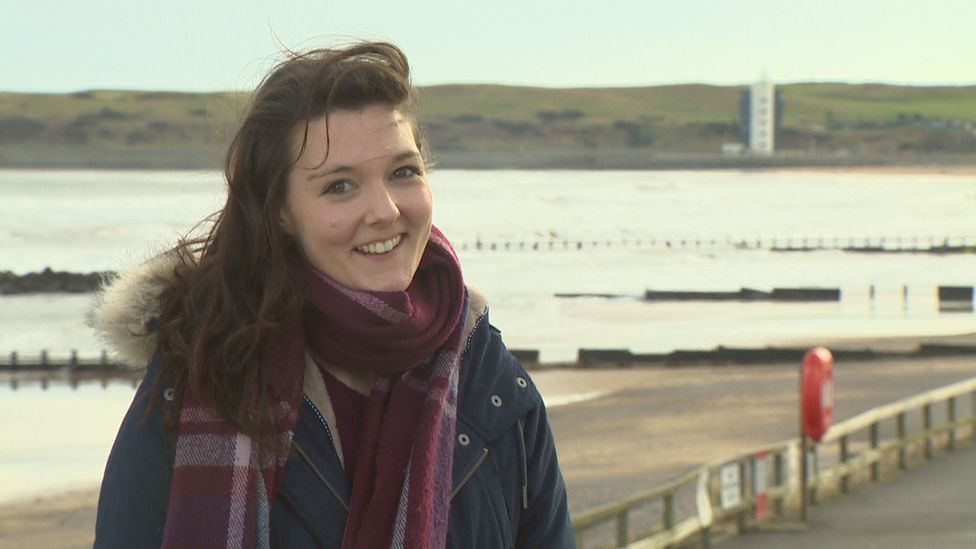 Savannah Joyce, 28 and from Orkney, is a final year dental student.
She will now have to repeat her final year – but she said she knew the decision was coming.
But, the reality was still overwhelming.
"Everybody in our year understands that patient safety is priority, and despite being disheartened we all agree it's the right decision," she said.
She conceded that the dental school being closed "did have quite an impact" on learning, as practical work was not possible.
And there had been a financial impact too – she ran out of money this year, and had to take on a job alongside her degree. "Without the promise of support, I wouldn't have been able to stay on," she said.
Ms Joyce said she said she was prepared for and an advocate of the decision.
"I wouldn't have felt safe going out his year. Covid has impacted us so much – we've had far less clinical experience so I'm glad that it's extended.
"We are all very accepting of the decisions," she added.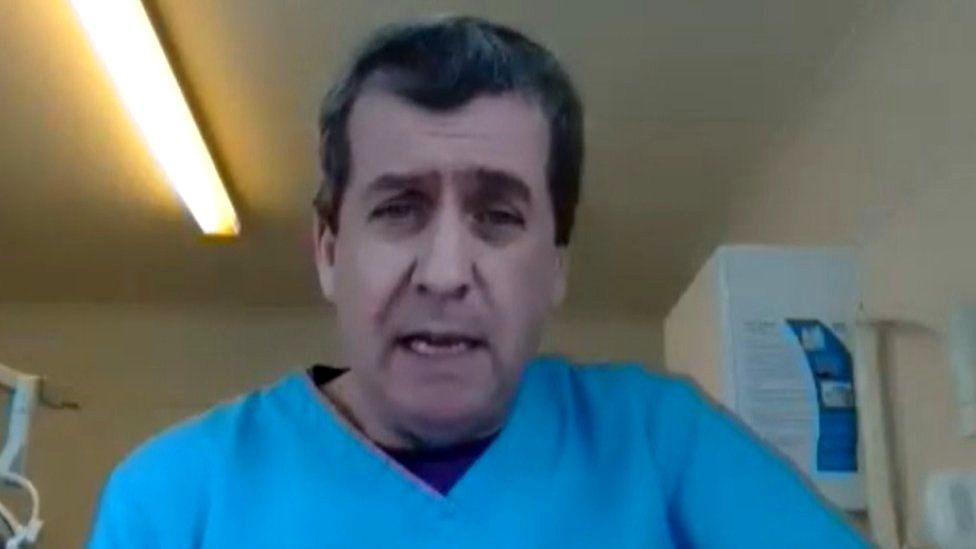 Lindsay Milton, who owns a practice on the south side of Glasgow and is a member of the British Dental Association, told BBC Scotland dental schools were looking at whether they would need to avoid taking in new first-year students until the backlog was cleared.
"It's urgent that the start of the pipeline of dentists is addressed," he said. "My understanding is that this is being looked at very closely and there will hopefully be an outcome put forward as to what the position will be for the new intake.
"Whatever happens, the most important thing is that the public are in safe hands. Students need to be confident and safe to work with the public."
He added: "Students require significant face-to-face patient contact to be in a place where they are safe to work and with that being significantly reduced, it has had a knock-on effect and there have been concerns about that lack of exposure to patients.
"It's clearly disappointing that the graduates will not be finishing in the summer as they signed up for, but dentistry is not immune to the effects of the pandemic and has been hit quite badly.
"But I think, realistically, the undergraduates themselves have realised that there's not really a safe alternative to this.".
At Thursday's lunchtime coronavirus briefing, First Minister Nicola Sturgeon was asked about the repeat year for dental students.
She said: "This is just another really difficult thing we have to manage. The British Dental Association raised an issue with us about continued bursary support for some students for whom the deferral won't be a full 12 months and that is something we will resolve to make sure that the financial impact is dealt with.
"I am really sorry for the impact of this pandemic on young people who have had their education disrupted in all sorts of different ways. They have had the normal experience of being young disrupted."
Ms Sturgeon added that she could not "magic away" those problems and all she could do was "help lead the effort" to try to get through the pandemic.