A fire that killed two parents and their four-year-old daughter is not being treated as suspicious, police have confirmed.
Officers were called to the blaze on Clayton Road, Exeter, at about 05:30 GMT on Sunday.
Kaylie Rudge, 28, her husband Daniel Rudge, 29, and their daughter, Lillie-Rose Rudge, all died in the fire.
Officers are treating the blaze as "non-suspicious" after examining the scene, Devon and Cornwall Police said.
Three other children, including a nine-year-old boy and Lillie-Rose's twin brother, are being treated at Bristol Children's Hospital.
A seven-year-old girl remains in a critical condition.
Police said the fire started in a downstairs room at the home.
An investigation found "no evidence of third-party involvement" or any faults with any electrical appliances or wiring.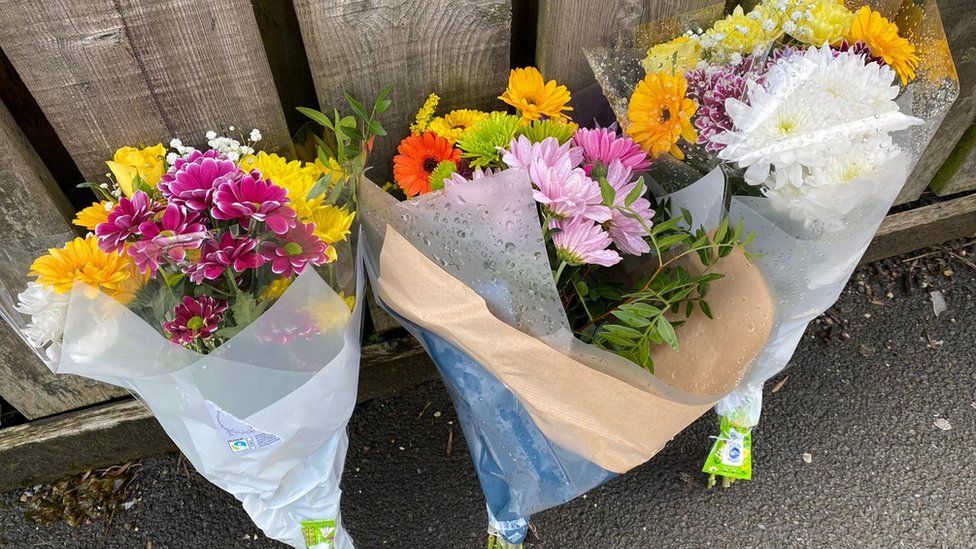 Supt Antony Hart said the "tragic incident" had "touched the hearts" of emergency responders, those who knew the victims and the wider Exeter community.
He said: "Our thoughts are with the family at this difficult time, and they are being supported by specialist officers."
Chief fire officer Lee Howell, from Devon and Somerset Fire and Rescue Service, said: "Our hearts go out to everyone who knew the family involved in the fire in Exeter.
"It's an incredibly sad time for the city and our community.
"We would ask everyone reading this message to consider safety in your home, and take simple steps, such as regularly testing your smoke alarms."
The BBC is not responsible for the content of external sites.