US president-elect Joe Biden has made his first speech on the coronavirus outbreak since his triumph – and he has taken a starkly different approach to Donald Trump.
Speaking after a positive update on the prospect of a coronavirus vaccine, Biden said its approval process must be guided by science so the public can have confidence it is safe and effective.
He also warned that the United States is still facing a very dark winter and that a vaccine likely won't be available for months.
There are more than 100,000 new Covid-19 cases being reported daily in the US.
"I implore you, wear a mask. Do it for yourself. Do it for your neighbour. A mask is not a political statement," Biden said, adding that he would spare no effort to turn the pandemic around once he is sworn in.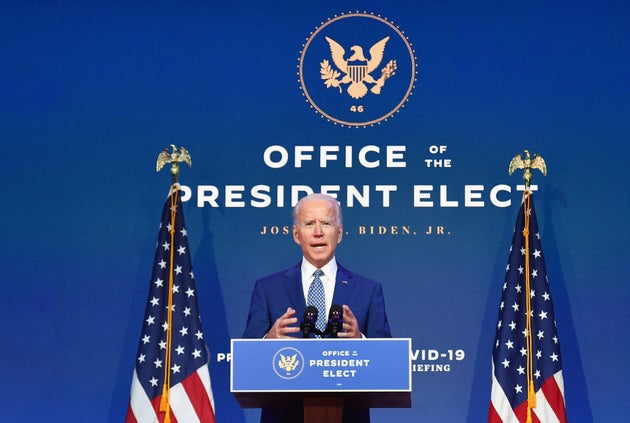 Trump, who has yet to accept the results of the election, has not taken the disease as seriously as Biden.
He mocked Biden for wearing a mask ("Did you ever see a man that likes a mask as much as him?"), flirted with the idea of injecting disinfectant as a therapeutic and constantly played down the threat of the disease that has killed more than 250,000 Americans.
On Monday it was revealed a coronavirus vaccine being trialled by two pharmaceutical giants has been found to be more than 90% effective in preventing Covid-19 in tests.
The vaccine is being developed by Pfizer and Germany's BioNTech.
The study of more than 43,500 people – which was held across six countries – did not uncover any serious safety concerns, the companies said.
Just 94 people developed Covid-19 during the trial.