Two mums who suffered postnatal depression during lockdown have described how a virtual parenting group helped them regain their confidence.
Hayley Pendall, 31, and Kotty Farrell, 30, both from Plymstock, Plymouth, say the group made them realise what they were feeling was normal.
Ms Pendall says without it she would have had to take antidepressants.
"In a way you feel guilty because you were given that opportunity but I really needed it," she said.
Speaking ahead of World Maternal Mental Health Day on Wednesday, Ms Pendall said her youngest son was born by emergency c-section, meaning she could not drive afterwards.
They later had to spend time in hospital for a problem with the now six-month-old's bowel.
"I could feel myself getting worse and worse – I was really tearful," she said.
"I just felt really lonely even though I had a house full of people and my partner is really supportive."
Ms Pendall's GP prescribed antidepressants, telling her to take them if she felt she needed them.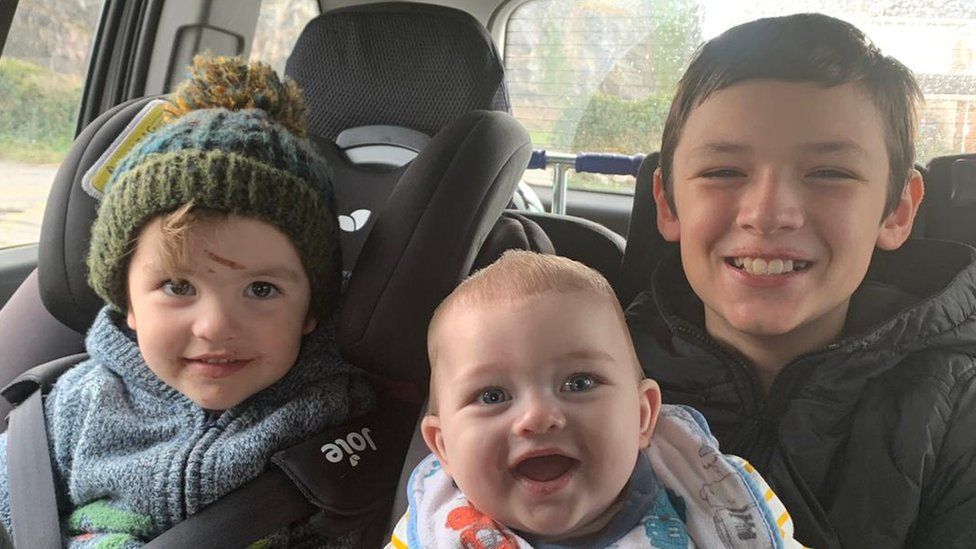 At the same time, she was invited to join a new support group, Mellow Mums, set up by the charity Homestart South and West Devon.
She said the group helped her almost immediately because "everything I felt was exactly the same" as the other mums in the group.
"That voice of reason that is usually in your head, it disappeared for a long time," she said.
"From that moment on I didn't doubt myself. It stopped me from going down that bit further.
"Without it I would definitely have been taking medication."

Postnatal depression
Postnatal depression affects between 10% and 15% of women having a baby
Symptoms are similar to depression at other times, including low mood
Postnatal depressions often starts within one or two months of giving birth but can start several months after having a baby
About a third of women with postnatal depression have symptoms which started in pregnancy and continue after birth
25% of sufferers are still depressed when their child is one year old
Source: Royal College of Psychiatrists

The Mellow Mums group has helped about 80 mums like Ms Pendall cope in the last year.
Marissa Richards, from Homestart, set it up after previously experiencing postnatal depression herself.
"I just thought about what would have helped me when I felt isolated," she said.
"I recognised how lonely it could feel and how hard that is."
Ms Richards said she was hoping to continue with the group despite the easing of lockdown restrictions.
"Our groups only run for eight weeks but seeing the change [in the participants] is quite amazing really and it is lovely to see," she added.
Kotty Farrell's depression started before her two-year-old son was born and she was referred to Mellow Mums by other mental health services she was engaging with.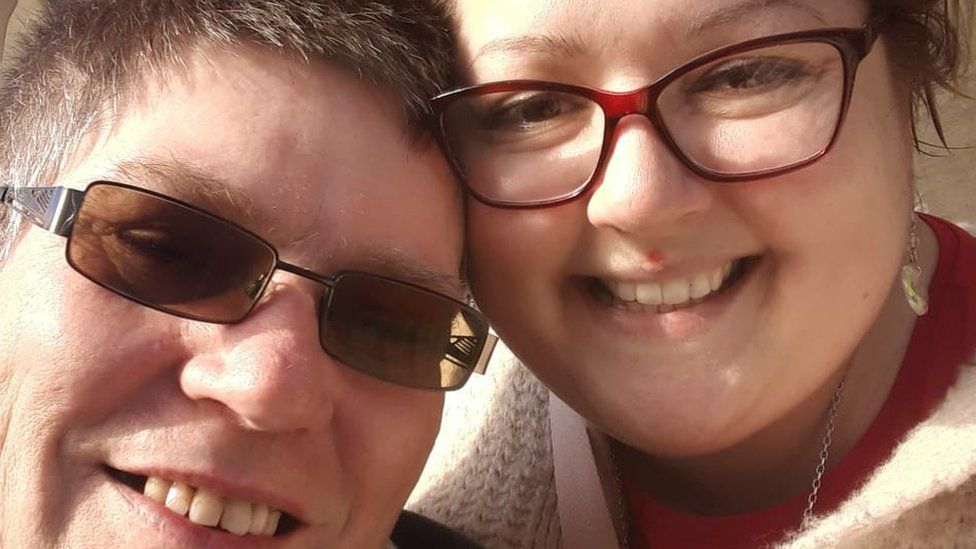 "It was really nice to hear that other people were in the same situation as you," she said.
Ms Farrell said at one point her depression was so bad "just getting through the day was an achievement".
She now has a part-time job and is studying for her maths GCSE with the hope of starting an access to nursing course.
"I want to become a mental health nurse because I have had so much support and I just want to give back," she said.
"Speaking to other mums in the same situation has given me the confidence to do this."

The BBC is not responsible for the content of external sites.