A government minister has encouraged people to take pride in the centenary of NI in spite of "difficult periods" during the past 100 years.
Brandon Lewis' remarks came exactly 100 years since the state was founded on 3 May 1921.
SDLP leader Colum Eastwood said the centenary should be a moment of reflection for people on the island.
"100 years on from a moment of immense constitutional upheaval, we find ourselves at another fork in the road," he said.
"It's time we had a meaningful conversation about where we go next."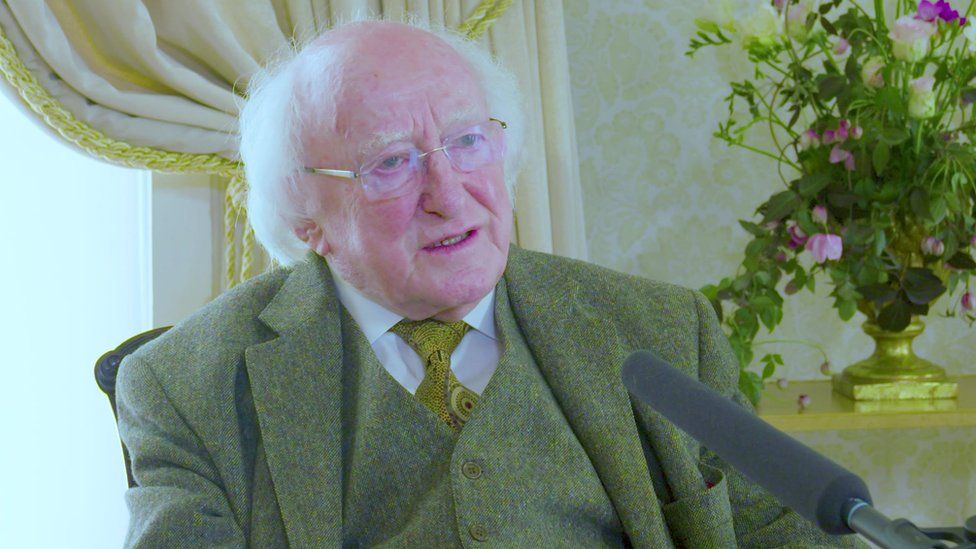 Meanwhile, Irish President Michael D Higgins has urged caution about how the events on the island a century ago are interpreted.
"We have much, much more information. Take advantage of the new material that we have," he said in an interview for BBC Radio Ulster's Talkback programme.
"There are events that took place and, I think, they should be recalled in their factual setting as much as possible."
'Time for reflection'
Brandon Lewis, who is the Northern Ireland Secretary, also said it was a time for reflection.
Speaking to BBC News NI, Mr Lewis ruled out calling a border poll on Irish reunification in the near future.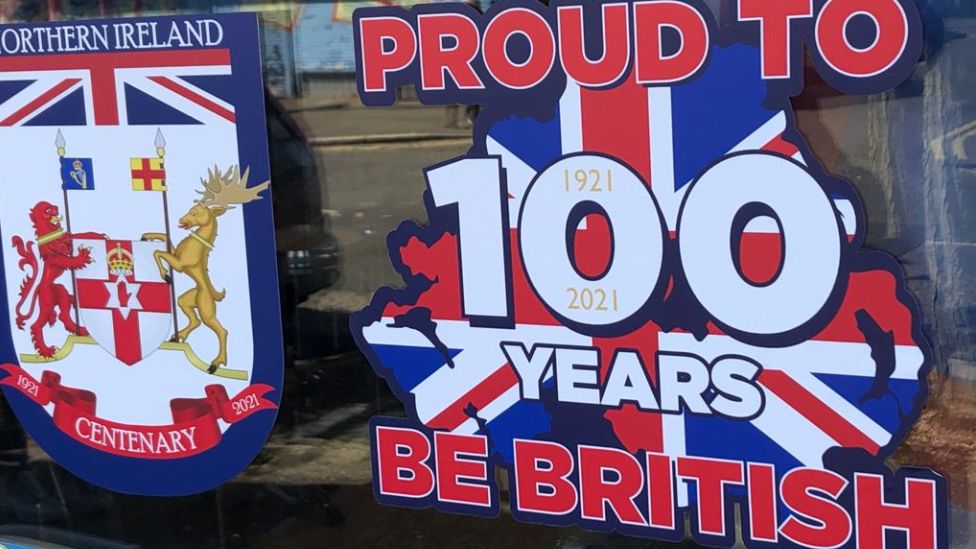 Looking back on what happened on 3 May 1921, he said: "It's not just the start of Northern Ireland as we know it, it's the start of the United Kingdom as we know it."
Mr Lewis said he recognised that there had been "difficult periods" in the past, and that people disagreed over the future.
However, he added: "A hundred years on, Northern Ireland is a beacon around the world with the Good Friday Agreement for how to reconcile, and have peace and prosperity and grow from what has been a troubled past in some part.
"I think there is a lot to be hugely proud of, not least of all when you look at the innovation and enterprise that's across Northern Ireland."

The BBC News NI website has a dedicated section marking the 100th anniversary of the creation of Northern Ireland and partition of the island.
There are special reports on the major figures of the time and the events that shaped modern Ireland available at bbc.co.uk/ni100.
Year '21: You can also explore how Northern Ireland was created a hundred years ago in the company of Tara Mills and Declan Harvey.
Listen to the latest Year '21 podcast on BBC Sounds or catch-up on previous episodes.

Mr Lewis said at the moment people want the focus to be on "getting the economy back into a position where it can grow and develop and deliver jobs" as we come out of the pandemic.
Asked if he believed Northern Ireland would still exist in another 100 years, he said: "I think there will be a Northern Ireland in the years ahead.
"Northern Ireland's story is still in the making and what it has to offer the world is a phenomenal place to live, to work, to grow and spend time," he added.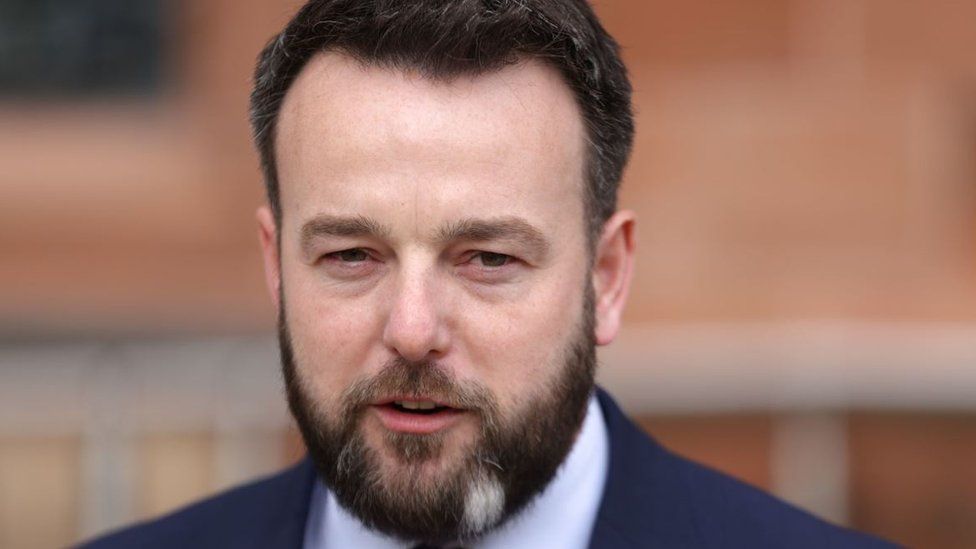 In a detailed statement, Colum Eastwood called for an "open and generous" conversation about the constitutional future.
"I recognise and respect that for many people, Northern Ireland is a critical part of their identity and I absolutely want them to have the space to celebrate that," said the SDLP leader.
"But for many, partition was an act of immense constitutional trauma that severed relationships, economic opportunities and created a new state where sectarian discrimination was hardwired into the institutions of government.
"That's also why the experience of communities like mine, and of people like me, are critical to this story and should be heard."
'Look to the future'
The Northern Ireland Economy Minister, Diane Dodds of the DUP, said the centenary presented an opportunity to celebrate past achievements but also look to the future.
"From having a reputation as leaders in shipbuilding, rope works and linen mills over the past century, Northern Ireland is now established as a global leader in cyber security, fintech and advanced manufacturing," she said.
The programme of events also includes an investment conference, a concert and a centenary rose.
The interview with President Higgins can be heard on BBC Radio Ulster's Talkback programme at 12.03pm on Monday 3 May.