A Plaid Cymru politician and domestic abuse campaigner have avoided contempt of court charges over a "highly inappropriate" murder trial tweet.
Helen Mary Jones MS shared the message from Rachel Williams expressing "hope" Anthony Williams, 70, would be found guilty of murdering his wife, Ruth.
Ms Jones and Ms Williams appeared in Swansea Crown Court on Thursday.
Judge Paul Thomas said he did not feel it necessary to bring contempt of court proceedings against either of them.
Stephen Rees, who represented Ms Jones in court, said the politician only "glanced at it before retweeting it".
He added: "She did not read it properly and two days later she was contacted by the police and took it straight down. She is mortified by this careless, negligent tweet and realises she is completely at fault."
Ms Jones said: "It is entirely my fault that I failed to realise the case was ongoing, I realise that this is a very serious matter indeed and I wish to offer my fullest and sincerest apologies to the court.
"I can assure the court that I understand that my position as a person holding office makes this matter even more serious.
"The reposting was done in genuine error but I accept that this is no way, changes the seriousness of the matter. I profoundly regret my actions, and I am truly sorry."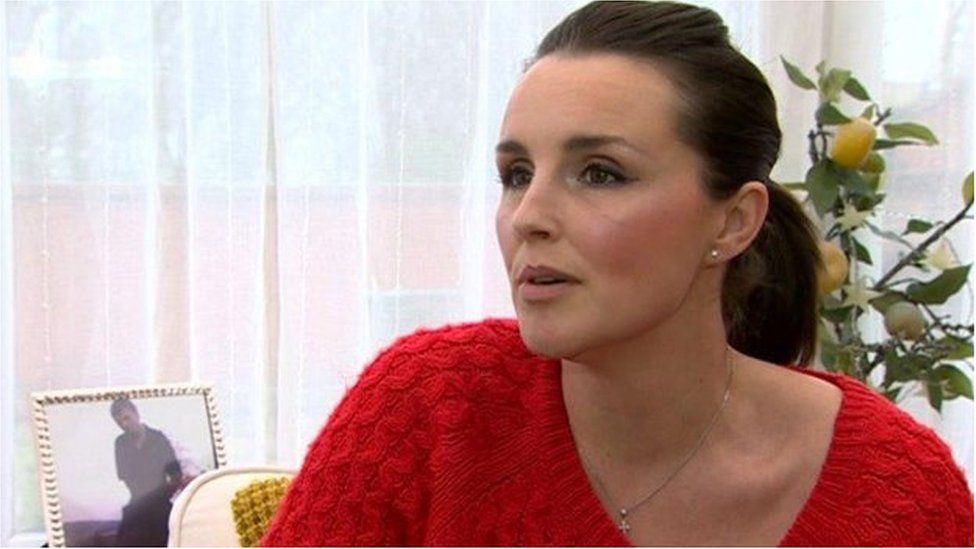 Ms Jones retweeted the message from Ms Williams on Saturday, before the trial finished on Monday.
Once contacted by police, Ms Williams removed the tweet on Monday.
Ms Williams said: "I really didn't tweet with intent to jeopardise the trial in any way. I tweeted in my capacity as a domestic abuse campaigner.
"It would go against every fibre in me and would go against everything I stand for to jeopardise a case like this."
Mr Thomas said: "You should never underestimate how seriously the Crown court takes domestic violence.
"If the trial had been aborted or the jury discharged because of this action it would have cost tens of thousands of pounds and if that would have happened you would have been liable for that.
"In your case Helen Mary Jones, I accept that you actually acted thoughtlessly, but somebody in your prominent public position, simply should not have done so. Your gross irresponsibility sets a very bad example to others."