Wales' youngest pupils will return to the classroom on Monday in the first step towards reopening schools.
Most children have been learning from home since December after a sharp rise in Covid cases.
Children aged three to seven will start a phased return to face-to-face teaching, along with some students on practical college courses.
Lisa Freeman's four-year-old son Ethan was returning to his reception class at Ysgol Hamadryad in Cardiff on Monday.
'Very difficult'
She said he was "very nervous" and he did not really talk about going back to school, so they had "broached the subject slowly".
"He's struggled with the online lessons," Ms Freeman said.
"I think, as a four-year-old, being sat behind a computer screen has been very difficult for him. He just didn't engage as much as we would have like him to."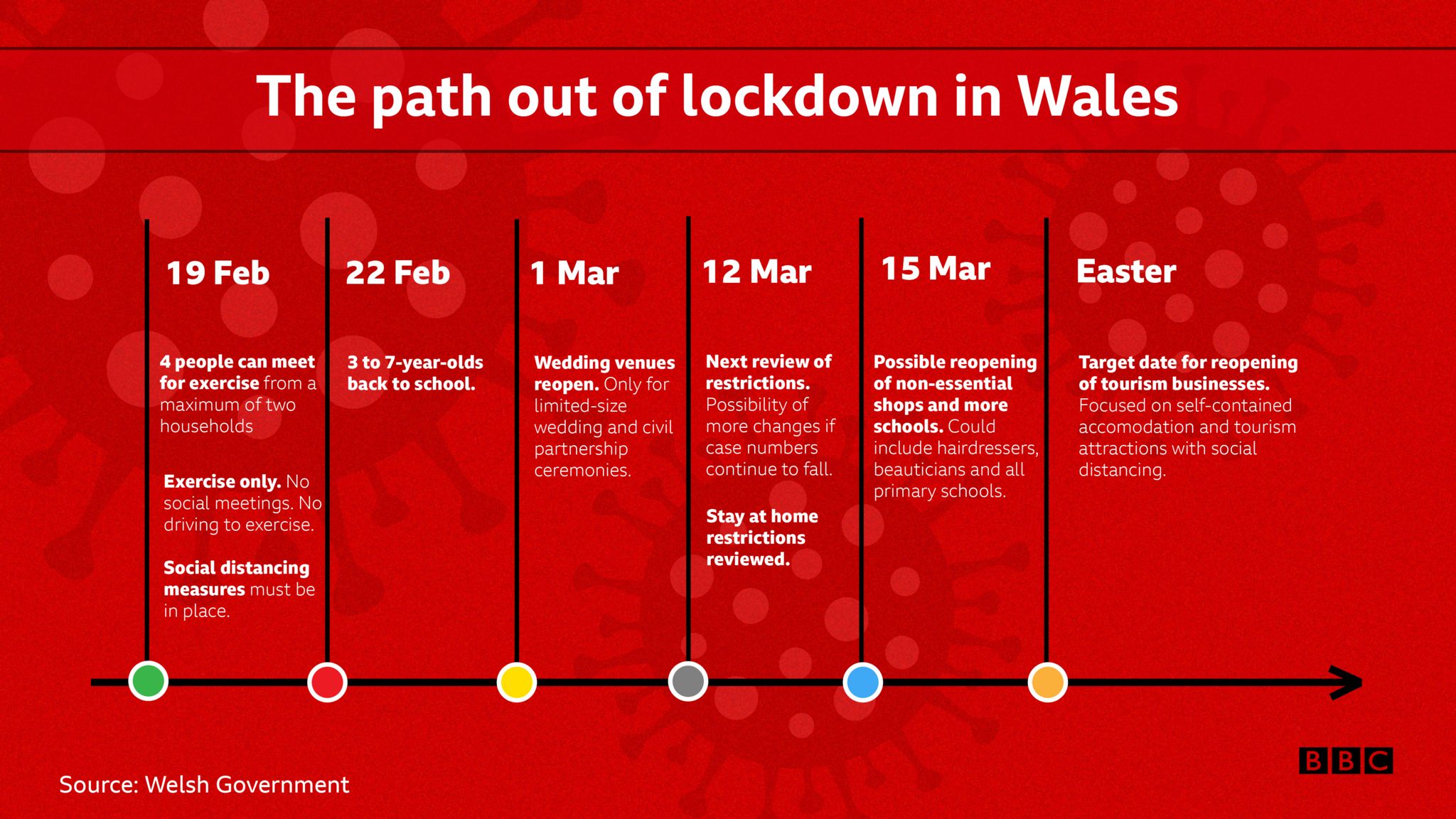 Ms Freeman said she was concerned there would be further school closures as it had "very much affected him".
"Hopefully this is the last time – I think it would be really harmful to pull him out of school again," she said.
"He hasn't left my side since the beginning of December really. I think it's quite frightening, we try to keep the news off as much as possible [around him].
"Just to be around his peers I think is huge for his age group."
The school's head teacher Rhian Carbis said pupils were arriving in stages throughout the week, adding many safety measures had been in place at the school since September.
"We have half of the reception year coming in on Monday and the other half will be in on Tuesday and by Friday all pupils from nursery age to Year 2 will be back and once they're back – they're back," she said.
'Little anxious'
Victoria Rosser, from Cwmbran, whose five-year-old son will return on Thursday, said she was not sure if it was the right time for children to return.
"I'm a little anxious as I'm a shielding parent who hasn't received the second vaccine, however, I feel more confident than I did in September," she said.
Ms Rosser, a former teacher, said her son was excited but also "a little nervous" to return to school.
"Even though he's in Year 1, he's only spent just over half a year in school," she said.
"Children of similar age, who haven't had the opportunity to learn at home, could have had changes made to their neuro pathways forever.
"So even though I'm scared to send my son back to school, I will, because we are yet to learn the damage it has done to them."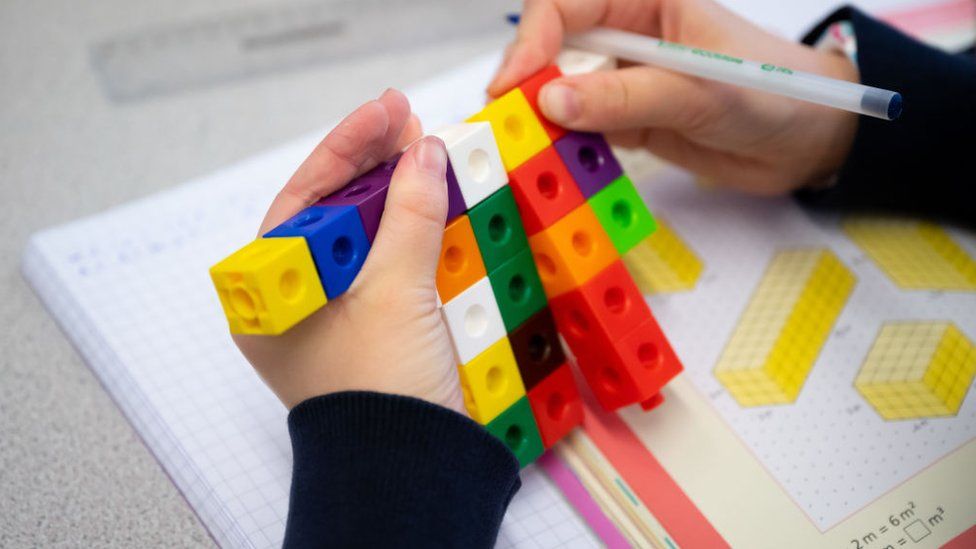 Ministers said children aged three to seven had been prioritised to return to school first, due to evidence showing Covid spread less quickly among the youngest children, who can also be more difficult to teach remotely.
Ms Williams said the next review would look at whether older exam year pupils could return, alongside the remaining primary school year groups.
That includes Years 11 and 13, and college students.
'Cut numbers in classes'
Ms Williams said: "Our priority will be to use whatever headroom we have to maximise face-to-face learning for Years 11 and 13, and many head teachers that we're consulting with would like some flexibility to get some Year 10 and Year 12 students in as well.
"But we might have to do that on a routine basis, allowing us to cut the number of children in the class down, helping to keep those schools as Covid-secure as possible."
Ms Williams also said some university students were due to return to campus this week for practical assessments.
She said the Welsh Government was working with universities "to bring back students when it's safe and appropriate to do".