A 93-year-old grandmother in Wiltshire says she is worried about leaving her house because she has not received a Covid-19 vaccination yet.
Eileen Stevens from Zeals was too infirm to be driven to a vaccination centre, her family said.
Health managers have said they cannot bring the vaccine to her because of rules governing vaccine transportation.
The clinical commissioning group apologised and her GP said he hoped to have a plan in place shortly.
'Been abandoned'
Ms Stevens who lives with her son David and his family said: "I'm terrified at the moment. I worry every time they come in the door."
Mr Stevens has written to his MP for help and said: "Any day, any time could be a death sentence for my mum.
"I feel she has been abandoned. I feel she has been side-tracked and she feels now that she should be getting it as she's in a vulnerable age group."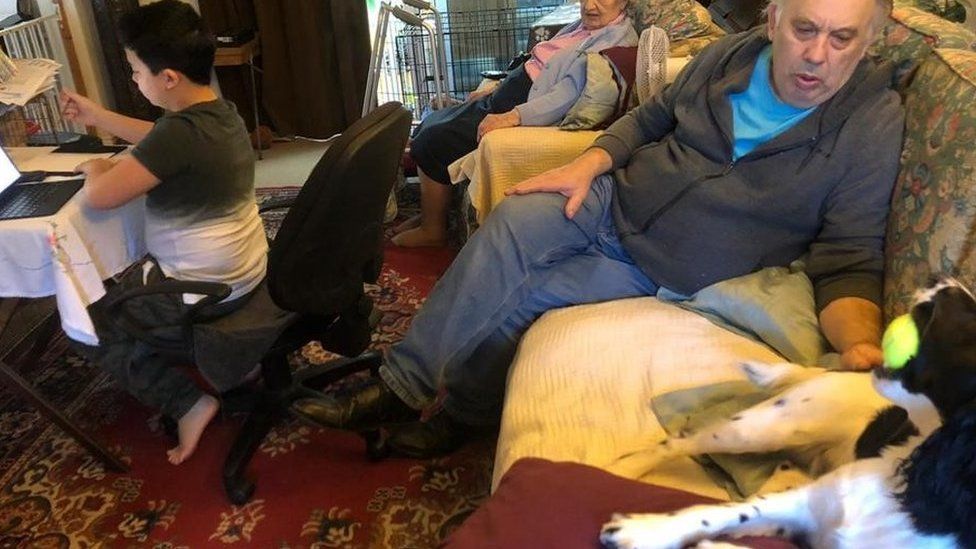 NHS England said as of 18 February 93.4% of people aged 80 and over in England had received the first dose of a Covid-19 vaccine.
Bath and North East Somerset, Swindon and Wiltshire Clinical Commissioning Group said: "That due to the strict government-enforced regulations around the movement of the vaccine, a very small number of housebound patients have yet to be vaccinated.
"We fully acknowledge the anxiety this delay will be causing to our more-vulnerable residents, and are deeply sorry."
Her GP at The Surgery in Silton, Dorset said he hoped to have a plan in place for her in the next few days.
The BBC is not responsible for the content of external sites.